SUNDAY - RAIN DAY


Following morning was Rain Day. If you never lived a rainy day in Cairo, you do know realise the CHAOS a few drops of rain cause in this city!!! There are no real drainage in Egypt I'm told, so rain just stands there and doesn't go anywhere. And life just stops!
I was supposed to be picked up at 9.30 by Tamer who was helping with the Champs organisation, to go to the Heliopolis Club to take a few more pics of that great place, have breakfast with Mensh at the Club, then off to the Federation Office to meet with Mona Fawzy, Fed Office Manager, the real Boss of the place!!!

I'm KIDDING Nassef George, I am kidding, you ARE the big Boss...

Traffic being very difficult, Tamer struggled to arrive to me, then of course, the Heliopolis club visit was off - with the rain of course, nothing would have been opened - so we went directly to the Fed Office and waited as the day of work starts a bit later than it would in the rest of the world. But then again, you will find them still working at 9pm.... It's just a different way of organising the work load....

As I struggled like heck to sleep that night, only grabbing like 3hours of rest the whole night, I was very happy to crash on my return around 3!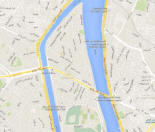 Bit of work done after, and at 7.30, met with Omar Azbawy, his name in Egypt, Abdel Meguid, for the rest of you in the world. Do not start me on the names & Egypt, it's a non ending amazement!

We walked a bit in Zamalek, Lord I love that place, then off we went to Fuego Zamalek.

One thing you've got to understand, is that I love my food. But I have been on strict diet for years, and it is working, I'm slowly losing all I took when I stopped smoking my 70 a day and no more squash.


And sushis are the only things I can stuff myself with and not put on weight.

Except when you trust Omar to order for you, as he manages to order rolls that must be about 2000 calories each, and there are about 100 of them on a plate, on YOUR plate.....

Nasty that evening was... Merci Omar!!!!

SuperMona today's Work Load...