Day TWO
Historic double for Croatia!

For the first time Croatia managed to win both titles. While the Croatian men were titleholders and dominated the event by winning without dropping a single game, the women's final was heavily contested.

The Serbian women put up a great fight before the Croatian women finally had the better end with a close 2/1 win. Thus reclaiming the title they had lost last year to Slovenia (absent this year).

Hosts Romania also had a good end of the championship as they beat Serbia for the first time and won Silver, the best result ever for them.

Day ONE

The dreams of host Romania found an early end after their men's team suffered a straight 0/3 defeat against titleholders Croatia.
But silver is still in reach if they beat Serbia tomorrow.

In the women's event both Croatia and Serbia booked two wins against the two Romanian teams. Therefore tomorrows match will be a true final in spite of the round robin format.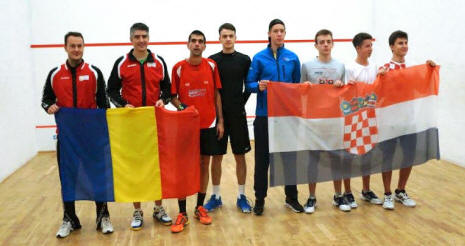 7th Balkan Teams in Timisoara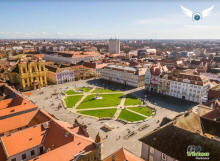 The Romanian city of Timisoara, recently nominated as European Cultural Capital in 2021, is the host city of the 7th edition of the Balkan Team Championships.

All matches will be played on the three glass-back courts at the Squash Sport Arena.

Unfortunately due to various but mainly financial reasons a number of nations were not able to enter this year. Due to the absence of Slovenia the women's title will not be defended whereas the Croatian men are seeded to retain their title.

The low entry results in both events to be played in round robin format and allows hosts Romania to enter second teams to both events.