Jan 2017:
Women's Worlds for El Gouna

The PSA has revealed that the delayed 2016 PSA Women's World Squash Championship will take place this April, when the world's elite players will travel to El Gouna, Egypt to compete for the most illustrious trophy in squash.

From 5th to 14th April, 56 of the best female players on the planet will compete for top honours on Egyptian soil for the first time since the 2014 Worlds in Cairo when Malaysian Nicol David claimed an unprecedented eighth title.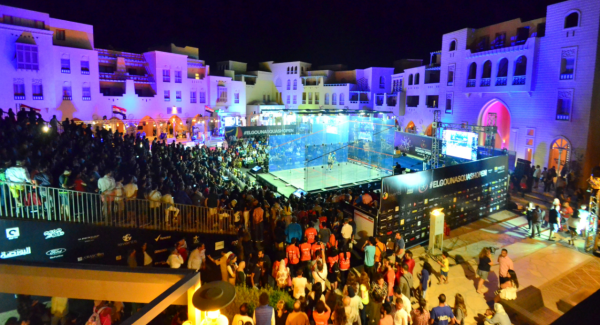 "We are pleased to be able to confirm that the 2016 edition of the Women's World Championship will take place in April following a period of uncertainty regarding the event's status," said PSA CEO Alex Gough.

"We have been working closely with several parties to make sure that the event happens and that our players do not lose out on the opportunity to compete not only for the sport's most lucrative title, but also for the significant ranking gains that are associated with the World Championship.
"The team in El Gouna, led by Amr Mansi, have ensured that the staging of the tournament will go ahead and we look forward to working with his team ahead of the event in April."

Tournament director Amr Mansi said: "We are extremely happy to be bringing Egypt, and El Gouna, the 2016 Women's World Championship after successful negotiations with the PSA.

"During last year's men's El Gouna International I pledged to stage a women's event in 2017. So to not only be doing that, but to be staging the biggest tournament on the women's calendar, is a fantastic opportunity and I would like to thank all my sponsors for making it happen."
With reigning World Champion Nour El Sherbini sitting at #1 in the world rankings, and Nouran Gohar and Raneem El Welily at numbers #2 and #3, what better time for the Women's Worlds to return to Egypt.

The 2017 Women's Worlds will take place alongside the Men's, from 09-17 December in Manchester.