05-Jun:
Barker out, but Selby ready for England Test ...

With Peter Barker unavailable for England's World Men's Team Championship bid in France next week, Daryl Selby has declared that he is ready and willing to take on the extra responsibility of being promoted to number three in Mulhouse.

Barker, England's third string behind Nick Matthew and James Willstrop in their European Championship-winning squad last month, was unable to commit to the world event from June 9 to 15 because his wife Alex is expecting their first child.

However, Selby, the world number 14, has represented England at the tournament before – two years ago, when he was the fourth member of the squad who finished second behind Egypt in Germany – and is happy with his current form.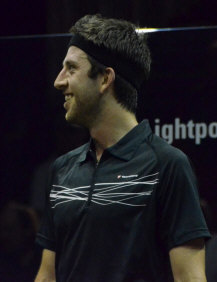 "My recent form is pretty good," said the 30-year-old from Essex. "I have been playing well – I made the quarter-finals of the Kuwait Cup in March and the final of the Grasshopper Cup in April – and I hope I can play well next week.

"Being number three in the team is an important position and I believe I can beat any other number three I come up against if I play my best squash, which I will hopefully do."

With Barker out and Tom Richards still not recovered from his hamstring injury, Adrian Grant, the 32-year-old world number 24 from London, again completes the squad – as he did at the Europeans.

There, England took the title on games countback in the final against France, after Barker and Selby won both their matches 3-0 following Willstrop's and Matthew's respective defeats by Thierry Lincou and Gregory Gaultier.

Robbo's View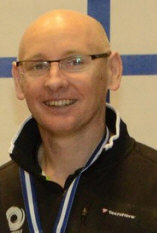 However, national coach Chris Robertson does not believe that result will help or hinder England's chances in France. He explained:

"It just shows how close matches can be on the day. It just illuminates how tough it can be for both countries and that is good for the competition."

As well as third seeds France, Robertson counts Egypt, bidding for their third successive world men's team title, and fourth seeds Australia, champions a record eight times, as England's main obstacles to a fifth world men's team crown.

"France are our major rivals for the title, along with Egypt and Australia," he said. "On paper, Egypt are number one seeds and rightly favourites in many people's eyes. They have the titles to show that and with seasoned professionals in their team, I expect they will be confident for the event.

"Australia have Cameron Pilley and ex-world number one David Palmer, along with a world-class number three player. This shows that they will be dangerous for all teams they play. Countries that make up the top eight seeds are all dangerous and must be respected by the 'so-called' higher teams."

So what are England's chances of success?

"As number two seeds, we must be and are focused on winning the title," Robertson replied.

"We have world-class players who expect success and enter these events with the confidence and belief that they can win. As coaches, we foster and support that ambition and we have high hopes we can be there at the end, causing some problems for all the teams."


England's Group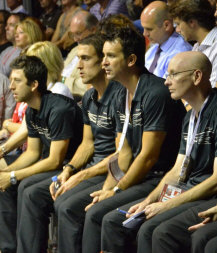 England have been drawn in a preliminary group of 15th seeds Canada, 17th-20th seeds Colombia and 29th-32nd seeds Namibia, but Robertson does not expect an easy ride through to the last 16.

"Both Canada and Colombia will provide some stiff opposition, as both teams have some seasoned professional players who will want to cause problems for our team," he explained. "With the three-man format, we need to make sure we respect every match and opponent, and do the best job possible on the day."

Robertson, who will be accompanied by assistant national coach David Campion and physio Jade Elias, hopes to give all his squad a runout, so that they are accustomed to the Mulhouse glass courts.

"It is good practice to attempt to give all the players a match, so everyone is up to speed with the courts, conditions etc, to be ready to compete when the 'bigger' matches come around," he reasoned.

"The glass-court conditions tend to suit the top professional players, as they play on these courts more often than a traditional court. Let's hope they do."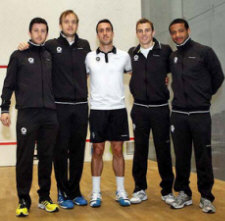 The squad in Manchester
TEAMS:
send us your news
info@squashsite.com