Finals Day in Belfast: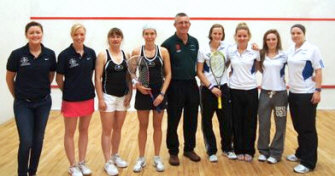 Women's Final:
Belfast Boat Club 2-0 Edgbaston Priory
Madeline Perry 3-1 Vicky Lust 11/9, 5/11, 11/1, 11/4
Senga Macfie 3-1 Lauren Selby 11/3, 2/11, 11/3, 11/2
Zoe Barr v Julianne Courtice not played




Men's Final:
Paderborn 2-1 Worms
Borja Golan 3-0 David Palmer 11/4, 11/9, 11/6
Simon Rosner 3-0 Jens Schoor 11/8, 12/10, 11/5
Peter Nicol 1-1 Marcus Berrett 12/14, 11/4 *
Tim Garner 0-3 Andre Haschker 7/11, 7/11, 7/11
* not finished
Belfast delight home faithful as Paderborn retain men's title

It was the ending that all of the home crowd wanted as Madeline Perry and Senga Macfie both won 3/1 to give Belfast Boat Club an unassailable lead over defending champions Edgbaston Priory.

The men's final was an all-German affair, but after defending champions Paderborn had taken a 2-1 lead, Worms' Marcus Berrett knew that he needed to beat Peter Nicol to take the final down to points countback.

Berrett squeezed home in the first 14/12, but when Nicol struck back to take the second Paderborn had done enough and the party could begin.

Day Two in Belfast:

Defending champions through to finals after dramatic men's finish ...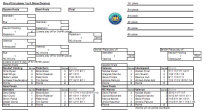 Quarter/Semi Results

Complete results: Men's Women's
Both reigning European Club champions are just one match away from defending their titles after a dramatic day in Belfast, which saw a tense late-night finish in the men's semi-finals.

After the morning quarter-finals (just two matches as the top seeds in both draws had byes into the semis) it was down to the semis with in the women's event top seeds Meersquash taking on Belfast's own Boat Club.

After Natalie Grinham for Meersquash and Zoe Barr for Belfast had made it one-all, it came down to a deciding tie in which Senga Macfie beat Orla Noom to clinch a popular home victory.

Defending champions Edgbaston made sure it was an all-GB final as they beat second seeds Mulhouse 3/0.




In the men's event defending champions Paderborn faces their predecessors and top seeds Aberdeen.


Unfortunately we don't know what order the matches were played in, but Paderborn went through thanks to a 12/10 in the fifth win for Borja Golan over Daryl Selby, followed by wins for Simon Rosner and Tm Garner.

The other semi-final went the full distance with Worms making it an all-German final as they beat Valence on points countback. Results below ...
Day One: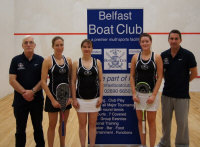 A busy first day in Belfast saw all the Pool matches completed in six men's and three women's pools.

In the Women's competition Meer from Holland, Mulhouse from France and England's defending champions Edgbaston topped their pools, with multiple champions Pontefract, Belfast Boat Club and Dublin's Fitzwilliam taking the runners-up spots.


Meer and Mulhouse receive byes into the semi-finals, with Pontefract meeting Belfast, and Edgbaston taking on Fitzwilliam in the quarter-finals.

Winners ot the men's pools were Aberdeen, Worms, Valence, defending champions Paderborn, Neudorf, and Intersquash from Denmark.

Same format here, with Aberdeen and Worms getting byes into the semis while the quarter-finals are Paderborn v Neudorf and Valence v Intersquash.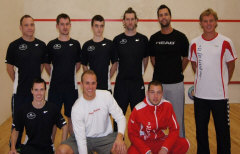 Belfast hosts Euro Club Champs

The always popular European Club Championships heads for Northern Ireland this weekend, with men's and women's teams from across the continent competing for the title of European Champions.

Paderborn and Edgbaston were the winners last time out in Pontefract and will certainly be in with a shout of retaining the titles.