WANT TO TRAIN WITH
THE WORLD'S BEST JUNIORS?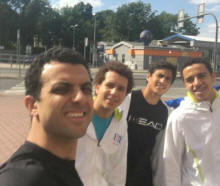 This is your chance to play and learn with one of the best coaches in the world, Omar Abdel Aziz, and train with some of his best players - who happen to be the top juniors in the world !

Three top juniors, including the World Junior Champion Marwan Tarek, the BU17 British Junior Champion Youssef Ibrahim, and Saadeldin Abouaish, Vice World Junior Champion, all of them now in prestigious American Universities (Harvard for Marwan & Saad, Princeton for Youssef).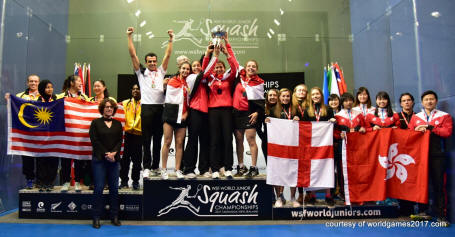 You cannot not know Omar Abdel Aziz. One of the most popular PSA players, he reached the top 30, has a very flamboyant style of play, but it's when he retired in 2014 that he fulfilled his true potential.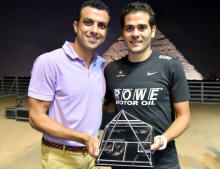 Coaching privately some of the best players in the world, Terminator Nouran Gohar, Baby Face Assassin Karim Abdel Gawad, and also Mohamed Abouelghar, Amazing Mazen and young Marwan Tarek, he was also the Junior Egyptian National Coach for four years, and has now joined the top Squash Brand Wadi Degla under the direction of former World Number One Karim Darwish.

Why this camp?

Omar is organising the camp with the same passion and attention to detail he injects into everything he does.

"I want people to be able to play and learn from the best juniors in the world, but also to be in the perfect holiday place, to have the best of both worlds," he explains.


"We want to help and offer the Egyptian way of training and life style. We will teach smart ways to play squash simply and efficiently, helping them to improve their strengths and correct their weaknesses."

We will have clinics, routines and conditioned games, and of course, matches with not only our three amazing players, but also other juniors who will join the fun, not to mention the exceptional appearance of Nouran Gohar herself!