interactiveSquash, the game-changing fusion of sports and technology, which transforms the classic game of squash into a decidedly 21st-century experience, has been announced as winner of ISPO BRANDNEW 2017 award.




A jury of industry leaders and entrepreneurs selected interactiveSquash as on the most innovative, new sports products on the market.

The ISPO BRANDNEW award will be presented at the ISPO Munich in February next year.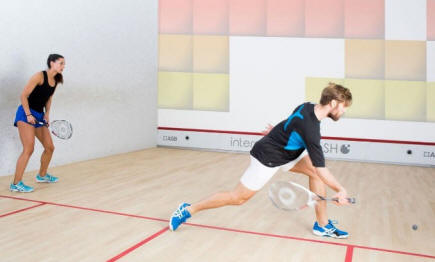 "We are thrilled that interactiveSquash has received the recognition it rightly deserves," said Markos Kern, inventor of interactiveSquash.

"This achievement reflects our and ASB's dedication to bringing ingenuity and excitement to squash and fitness.

"We started the company less than a year ago with the vision of revolutionizing a sport – receiving this award stands as testament to the fact that we are on the path towards doing precisely that."




interactiveSquash will be honoured at the ISPO Munich 2017 at the Messe München from 5th to 8th February 2017 - during which time the company will also be present with an interactiveSquash booth (Hall B5, Booth BN53).


interactiveSquash

interactiveSquash is a game-changing fusion of sports and technology.

Immersive projection graphics combines exciting video-game-style gameplay to transform the classic game of squash into a decidedly 21st-century experience.

The hardware was developed in partnership with ASB Squash Courts - leading sports court builders.

It greatly expands the functions of conventional squash courts. Now players can learn squash with digital coaching and get into shape with addictive games.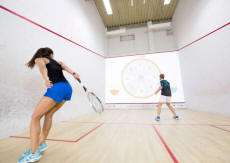 ISPO
BRANDNEW Awards

ISPO BRANDNEW Awards recognise unique and innovative startups from around the globe. Since 2000, ISPO has awarded this annual prize to promising newcomers in the sports industry.

Former award winners include GoPro, Naish Kites, Maloja, On and Nixon.




ISPO MUNICH

ISPO MUNICH is the world's largest international Multi-Segment Exhibition for the sports industry.

This annual event hosts over 2,645 of the latest trends in sports, welcoming over 80,000 trade visitors from 120 countries.

For over 40 years, the ISPO Munich has provided a platform for members of the sports industry to meet.