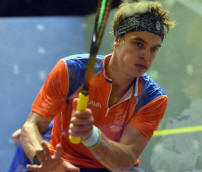 11 with LJ
Coconut water or Gatorade

Coconut Water!
I phone or Android

Iphone
Iron Man or Captain America

No, thank you.
Beach vacation or ski vacation

Ski vacation.
Federer or Nadal

The ball-rotation Nadal gets on his forehand, more than 3000 rpm, is out of this world and unmatched by anyone.
Tiesto or AfroJack

They're both too commercial for me. I'm more into underground deep-house.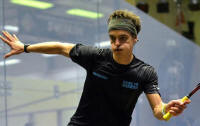 Ferrari or Porsche

Porsche, because I feel you could still get around without everyone staring at you.
Jennifer Lawrence or Scarlett Johansson

Jennifer Lawrence seems like a fun girl to hang around with.

On the other hand I wouldn't necessarily mind playing Bill Murray's part in Lost in Translation spending time with Scarlett in Tokyo.

Bear in mind, that's also because I've never been to Tokyo.
Twitter or Instagram

I'm leaning towards instagram at the moment.
Snooker or Darts

Darts.
New York City or San Francisco

San Francisco.