Saudi Masters: A tournament unlike any other
Different. That's obviously the word that I would use to describe the event we just lived here in Riyadh.

No, it's not my first visit to the Kingdom, it's actually my fourth, going back to 2005. And I guess it gives me a perspective that few people in the world of squash have. I can see the evolution. I can see the change. And if I also can see the journey that needs to be done, I can clearly see the amazing journey that already has been covered in such a short time.

Of course, I read the social media, the comments that criticise the lack of images, the lack of streaming an TV, the rules that limit the promotion on the usual Squash Medias. "What's the point of having an event if nobody can enjoy it?" seems to be the general consensus.

I see their point. I probably would think/write the same thing if I wasn't here. But I am here. And instead of staying home and judging/criticising from the comfort of my home, I took my black abayas, my hijabs, and packed for Saudi.

The first thing that struck me was the airport. I put a on strict black abaya and hijab hiding all my hair upon arrival, only to realise that a lot of foreigners weren't wearing them, a fact that would have been unacceptable during my previous visits.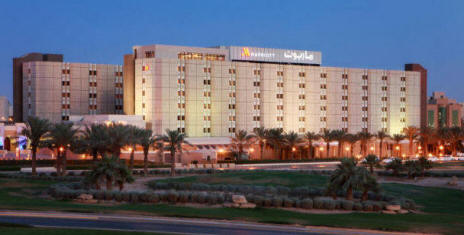 Then at the Marriott, the lovely 5 stars that welcomed us during the event - where the food is just out of this world, players dixit, I never touch the stuff as everybody knows.

A few foreigners are wearing "open abayas" of different colours – normally black with blue/beige instead of the strict black imposed for years, but nothing covering their hair. But most of us are just business as usual, baggy clothes. Once again, flashback to 15 years ago… just inconceivable.

When Ziad Dreamed of a Women Event
in Saudi...

Ok, now, the event itself is not the norm, for sure. We have no male spectators, no male allowed on the premises when play starts. We also have limitation for the photos we take inside the venue – absolutely fine outside though. And the big one, SquashTV was not allowed to film the event.

So why bother you think? Because people, THIS IS HUGE FOR SAUDI WOMEN!!!!!
"When I started the process back in 2014", explains PSA Chairman and Saudi Federation President Ziad Al-Turki , "people used to ask me the same question? What's the point? Why do you want to organise a tournament for women in Saudi?

"At the time, it was all about men in Saudi. Everything was male orientated, and if there was a push for women in sports, it was only for women to be competing internationally.

"But actually, there are no regulation to prevent an event by women for women to be organised here! As long as you respect the uses and customs of Saudi, nothing prevents you to organise a women only sports event. It just needed somebody to take the initiative. It just needed somebody to ask. So I asked... It took only 4 years to get all the permissions and authorisations, but we got there...

"Not only I wanted squash to be the first sport ever to be played in a competition for women in Saudi, but also, I believe that this historical move could be a positive step to get Squash into the Olympics, a real boost for the IOC to consider Squash after the Historical Step it achieved here in Saudi."
HRH Princess Reema

Queue our Patron, HRH Princess Reema bint Bandar Al Saud, who applauded Ziad's intentions to organise a sporting event for women and helped him to get the event on the road.

Who is HRH Princess Reema? She came first in the spotlights 18 months ago when in August 2016, when the Princess scored a first for women in Saudi Arabia when she was named by the Cabinet to a senior post in the Kingdom's equivalent of a sports ministry.

A daughter of a former Saudi ambassador to Washington, Prince Bandar bin Sultan, Princess Reema is a graduate in museology from an American university. "Call me Reema" as she greets us. Amazing Lady for sure...
Less than a year later, the Princess announced that sport education would be available for girls, a huge step for the country. "Every single girl will be affected by this, from grade school to high school," she said at the time.

The Wind of Change was blowing in Saudi, and in July 2017, it was announced that the ban on women driving was to be lifted in June 2018!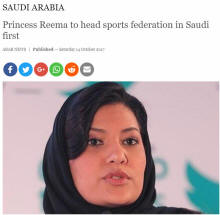 Three months later, in October 2017, HRH was named to head a Saudi multi-sports federation, becoming "the first woman to lead a federation" covering sporting activities for men and women.
And Wednesday - day of the quarters - HRH Princess Reema was awarded "Arab Sports Personality".
"I am hoping to see women in the top hierarchy of every sports federation in Saudi Arabia, for they will then become role models for the women who follow," said Princess Reema. "It is important that women take up these positions, learn on the job and then pass on their knowledge to the next generation."
The Rain of Change in Saudi


Back to Ziad.
"Things are changing in Saudia Arabia, and they are changing fast," Ziad told us during the Official Dinner of the Saudi Masters.

But what few people know, is that Ziad had to hide his emotions during that dinner.

"I was very emotional when I was speaking to the girls. This was so important, so huge for me, for us as a country.

"It's like when I heard the ban on women driving was lifted. It's a snowball effect. Things are changing so fast. We used to have to ask permission to have music at a wedding. Now, all the concert halls are booked for months. Snowball effect!"


Again a symbol was established when HRH Princess Reema allowed us to have a picture taken in her home of all the girls with no Hijabs. For you, it doesn't mean much. But here, it's a HUUUUUGE step.
How not to mention the presence of the first ever Saudi lady squash player to join PSA? Nada Abo Alnaja, an amazing young lady who taught herself to play squash, as she learned French and Italian all by herself, just because she wanted to better herself.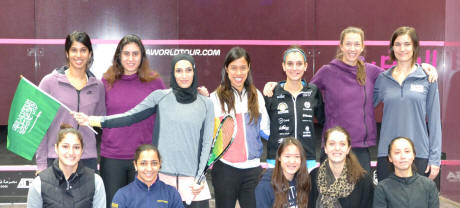 I asked the opinion of most of the players about the event. Not one was even remotely negative. It was only praise, amazement, delight to be part of History - "Her-story" as Olivia Blatchford stated.

But the most important was that remark from a player "At no point in time, was I asked to do something that was not me". Hear hear.

"Rain starts with a drop". It does doesn't it. Drop by drop by drop by drop, the Rain of Change is sweeping Saudi, and we here, PSA Girls, PSA Officials and Reps, we are extremely proud of have been part of that growing wave ....

See you next year Insh'Allah.
August 2016:
Princess Reema to head Sports Federation
October 2017:
Princess Reema to head Sports Federation!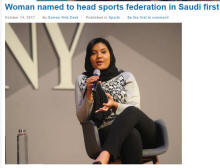 July 2017:
Physical Education for Girls
Sept 2017:
Driving ban for women lifted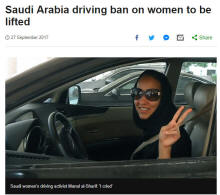 October 2017
Saudi Arabia to open sports stadiums to women


January 2018:
Dubai: Princess Reema gets "Arab Sports Personality Award"