NEW TEAM
At the beginning, we are all a bit nervous. It was difficult for Steve and I to imagine the event without Hisham Algosaibi and Alaaeldin Allouba, with who we had been working for 12 years and who we consider as friends.

But soon Mohamed El Said, Redab Masoud & Giancarlo Douvis made sure we were working in the best of conditions.

Mohamed was always there to support us when we needed help and his smile/care made our lives much easier! Thanks ever so much....


Giancarlo... How would have I survived without his help??!!! As the protocol was very strict this year, he personally made sure I had the relevant authorisation to be able to move in and out of the Centre Court without disturbing play, and as my normal seat was not available this year, he made sure that the seat next to the one allocated to me was transformed in a table - allowing me to put my computer there during the matches!

He basically saved my life. Nothing less. Merci, merci, merci...


But the Palme d'Or goes to Redab, who was the Media liaison, and made sure that all our requests were fulfilled - well, 99% of them anyway!!!!

Her kindness, sensitivity, vision, understanding of human nature and humour made her my new best friend in Doha. Can't wait to welcome her in France...

She made me work with lovely dedicated people, like Samer, official photographer and great professional indeed, Ahmed and the lovely dedicated adorable Mariam, with who I could speak French and who was a great help all week.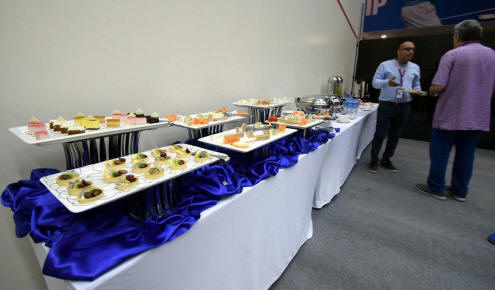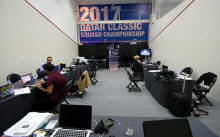 Redab and her team made sure the Press was well looked after. We had our normal press room, but two more squash courts were transformed for our benefits: we had an all-day finger buffet - tea/coffee/soft drinks - and some comfortable sofas with tables for those who had time to take a break!

The following court was now a press conference room, extremely comfortable for the Players and Press alike.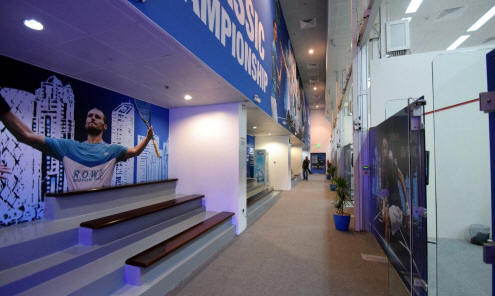 And Redab had a lot of Media from everywhere in the world, with a very heavy presence from BeIn, obviously!

They were filming and broadcasting live from the first day. And it was very nice to meet again with BeIn squash star commentator, Ibrahim El Mezyn.

Needless to say that the Players' Lounge also had been upgraded, with larger sofas, nice temperature, drinks and food as well...

So here we draw the curtain on the 2017 Edition. Can't wait to see what the Team has prepared for us next year Inshallah...

The Frog, signing off.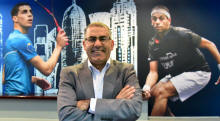 "We are glad to have in our tournament the Elite of World Squash, and we are delighted to offer them the best of facilities and conditions we feel they deserve. And that includes a good night's sleep..."

"I hope that other tournaments will follow suit and provide in turn the recognition and conditions these amazing Modern Time Gladiators deserve."



Organising Team