Wed 2nd March, FINALS:

[2] Raneem El Welily (Egy) 3-1 [5] Nour El Sherbini (Egy)
9-11, 11-6, 11-3, 11-6 (35m)

[1] Mohamed Elshorbagy (Egy) 3-0 [2] Nick Matthew (Eng)
11-6, 11-3, 2-0 rtd (21m)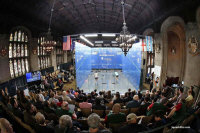 Welily retains in style:

The women's final featured the defending champion Raneem El Welily in an all-Egyptian battle against the Nour El Sherbini, winner of the ToC, the last World Series event.


Welily was on top form, playing accurate and imposing squash with very few errors. Sherbini recovered from an early deficit to take the first game but after that it was Welily who was mostly in control as she retained the title.

Shorbagy takes title as Matthew retires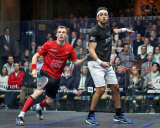 In the men's final it was the World number one and winner of the last three World Series events against the defending champion in a repeat of the ToC final and last year's Windy City final.

After a competitive first game with the Egyptian pulling away at the end to take the lead, it became clear that Matthew was suffering physical problems and after a short second game and two points of the third he offered his hand.

Another Egypotian double then, and For Welily it was a return to winning ways, for Shorbagy a fourth major title in a row and a 20th overall PSA win.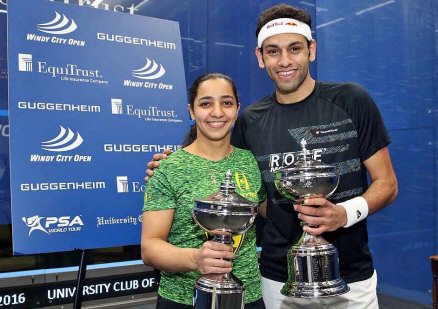 Match reports and more on Tumblr