TODAY at the El Gouna International 2015


02-Apr, Qualifying Begins

The 2015 edition of the El Gouna International got under way today with eight first round matches at the Movenpick Hotel.

There was Egyptian interest in seven of today's first round matches, with wins for three of them, including an upset over Ong Beng Hee by Ali Farag. Qualifying round one concludes tomorrow.

Check out the match reports below, and today's photo gallery

Qualifying round one, top half:

Olli Tuominen (Fin) 3-0 Basem Makram (Egy)
11/9, 11/4, 11/3 (26m)
Ali Farag (Egy) 3-0 Ong Beng Hee (Mas)
11/4, 11 /6, 11/5 (26m)
Alan Clyne (Sco) 3-0 Adham Maher (Egy)
11/2, 11/6, 11/3 (22m)
Mohamed Abouelghar (Egy) 3-0 Shehab Essam (Egy)
11/7, 12/10, 11/8 (33m)

Leo Au (Hkg) 3-1 Peter Creed (Wal)
6/11, 11/6, 11/1, 11/6 (50m)
Mohamed Reda (Egy) 3-1 Ahmed Hussein (Egy)
6/11, 12/10, 11/4, 11/9 (42m)
Joe Lee (Eng) 3-1 Andrew Wagih (Egy)
7/11, 11/9, 11/3, 11/6 (50m)
Gregoire Marche (Fra) 3-0 Mazen Gamal (Egy)
11/5, 11/6, 11/6 (27m)

HAPPY TO BE BACK SAYS OLLI

After a few niggles here and there, the Flying Finn was back in action today. But he got a bit taken by surprise by his opponent fast hands – a 29 year old Egyptian with a few tricks in his squash bag and got down 6/0 within minutes!

Still, no panic, Olli just pushed on the pedal, made the rallies harder and longer, and forced a few errors at the end of the first game, from 8/9, three tins for Basem, 11/9 for Olli. The following two games were much more comfy for the 35 years old, formerly WR13, now 34, with Basem getting more and more tired as the rallies went along…

"I had a few problems this autumn, with my calves, and had to withdraw as well from Chicago, which was a pain. But now, I'm back in form, been training for a few weeks now. It's good to get my strength back and good to be moving well on court. I just hope I can play well tomorrow.

"Yes, at the start, he got some really good shots, it went very quickly, nothing I could do really, so I didn't panic, and just kept going. It's nice to win 3/0, if I had lost the first game, it would have been a problem."



"I have stopped playing on the PSA Tour for three years, and been working in Cairo, coaching the National U19 team and a few players. Now I am back to try and improve my rankings – I give myself about 2 years more on the Tour – because I would like to have a chance to qualify for the World Champs in Bellevue, in December."



ALI SUPERB, BH NOT SO MUCH…

I don't think this will be Beng Hee's best ever squash memory. Having spent a few weeks taking care and enjoying his daughter Jannelle growing up, Beng Hee was maybe not at the top of his fitness. Now ranked 41 at 35, he was facing a hungry 22 years old, in front of his home crowd. And nothing is more dangerous than a young Egyptian playing home…

Ali spent a few years in Harvard, playing the US Colleges Leagues and graduated with a Mechanical Engineering back in May 2014. Since then, he got engaged to Nour El Tayeb, and is serving his Military in Cairo, a duty he'll have to perform until December 2015.

The match today was superb, well for a game and a half. No up and down the wall, no observation round, no trying to run the other one out. Just pure squash, inventive, varied, pace, angle, height. So beautiful. And if BH lost the first game rather quickly, he was in control in the 2nd, and it looked like we were going to have a long battle.

But at 6/3, BH just run out of gas and allowed Ali to just run away with the score, 8 points in a row. The third was pretty much "une promenade de santé", a stroll in the park for the young Egyptian, only too happy to show his family and friends that how talented with a racquet he is…

"TOO FAST FOR ME" says ADHAM…

A superb smile, and a resigned calm: "I couldn't do anything" said the 17 years old from Alexandria. The truth to be told, I had never seen Alan Clyne played that fast!!!! He was turning and twisting the poor boy like a maniac, and never let him a chance to get into any kind of rhythm.

Adham doesn't have a "silly junior game" at all. He is patient and tries and builds rallies up, but my Lord Alan was on fire, shooting with all guns, killing the ball and pushing his opponent in the four corners. Game time: 7m, 6 and 6…

I am trying to bring that element at the front into my game, and especially on this court, which is very dead. Yesterday we played on there, but it was much warmer, the air con makes a big difference today. And I know that later in the tournament if I get to qualify, I will need to play well at the front, so I was trying to practice…

Last year, the Commonwealth was massive, an event we were building up for four years, so after that, I had to take a little break, because I knew I was not going to be able to play well, I don't think I would have been anyway. But since January, it's been going rather well, the rankings are going in the right direction, so I'll keep working…



NO BIRDSBRAIN ALLOWED…

Abou couldn't afford to play silly today against his compatriot Sheham Essam, as they train at the same place in Cairo Stadium, they sometimes play together and more importantly, they are watching each other play. And today, Sheham was not fooled or surprised or afraid of Abouelghar.

And it showed.

The first two games could have gone either way, and the pace was frantic, as you may imagine. First game was only 8m, the second was crucial, with not much between them the whole way. Abou, who didn't make many errors up to them, of course tinned his first game ball, to allow a decider 10/10, but soon got himself a second one, 11/10. A superb long/intense rally, truly lovely, and a nice winner to finish for Abou, 12/10 in 13m.

The third was still intense but Sheham was now tired, and although he kept fighting each point, he started to make unforced errors, I counted 4. Now in control, Abou got his game match ball at 10/6, another long/superb rally, ending by a tin for Abou. Another tin would follow, and it's only on the third match ball that the 21 years old, ranked 30, finally beat the 19 years old, ranked 109….



"Since I graduated, I have been doing my military, but there is still a lot of time to train thank God. And I'm working to get back in the game, slowly slowly, step by step. I hope I can get to the World Champs, sometimes the Military give us permission, sometimes they don't, we'll just have to see and keep everything crossed.

"I am still based in Cairo, living in my parents house. Nour and I intend to marry in the middle of next year, we haven't decided yet exactly when. She is so supportive, it's so nice to have somebody always bursting in energy, she is such an addition to my life, I'm am so grateful for that, and I hope I can keep that forever…"



There is no easy match now….

It's always like that when you play an Egyptian: you can never shake them off. We know each other's game well, even it was the first time we played in PSA. We are the same age, so I'm sure we'll play a lot in the future.
I knew that if I was putting thing away, he would as well, so I tried and kept it as tight as I could, until I had a chance to attack.

Now, a nice rest day tomorrow, trying to refocus for my match against Alan Clyne….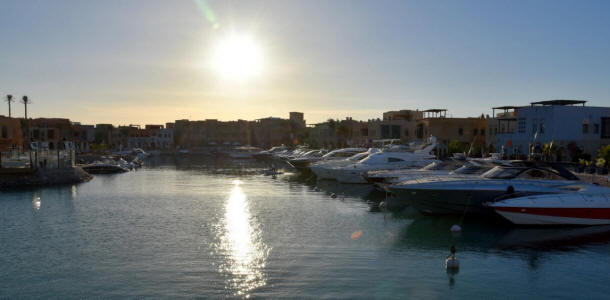 "I'm not sure how I kept my focus or won the match, but the fact that Tom was there was a great help. There was a feel of familiarity with his presence, it was like he was a reminder of the process we've been through for all those years, and of the training we do day after day.

"The first two were quite nervy, messy shots, a bit too much contacts, I really needed that second game, it relaxed me to have won it. I kept as calm as I could after that…

"It was not my best performance, but I'm proud I won it, as it was potentially a very dangerous game. And I'm not sure I would have won it a few years back…"

Joe Lee



Je ne le connaissais pas, et on doit toujours se méfier d'un joueur local ici, car c'est potentiellement un danger, il faut toujours le prendre au sérieux, et c'est ce que j'ai fait aujourd'hui.

Je suis très content de la semaine que j'ai passé ici, Ali Farag m'a invité chez lui, et j'ai été traité comme un prince, vraiment. Je suis arrivé un peu inquiet, car j'avais été blessé à l'aisne, et donc je n'avais pas joué depuis plusieurs jours. Mais petit à petit, je me suis remis dedans, j'ai joué tranquille, et ce qui est vraiment bien, c'est que j'ai pu jouer de vrai matches, avec de vraies conditions de tournois. Ca m'a remis un peu de volume dans les jambes, après un début d'année un peu brouillon on va dire. Mais là, j'ai bien bossé, et ça m'a redonné confiance. Dommage que je joue Ali en finale des qualifs, on avait réussi à s'éviter au premier tour, mais on avait une chance sur 8 de se jouer. Alors, ça va être très dur de le jouer, surtout que c'est vraiment devenu un ami. Il va falloir oublier, et gagner quand même…
Greg Marche

PETER IN CONTROL, BUT THEN…

This was a weird match. Peter Creed seemed in perfect control of the match, and truly played an excellent squash to start with, taking the initiative, along with the opening game 11/6, forcing 4 errors out of Leo.

But then, he seemed to well, melt down really. Second, he went down 9/2 before getting his good length back, and get accurate on the backhand, only losing 11/6. Third, he didn't show up, 11/1, and fourth again, he waited until 8/1 to start injecting some energy/intention in his shots.

I've seen what Peter can do, and today was a truly bad day at the office – in my opinion. I saw him touch his right knee several times. Maybe a trouble there?

As for Leo, he didn't do anything special, or force it. He just kept his head, and played a serious and focused game today.

"After losing the first game I realised I was playing at the pace he likes to play and was opening the court too much for him. So I tightened my length up, and as you said, didn't do anything special, just narrowing his choices.

It's my first time in Egypt, and I didn't know what to expect really. I cannot believe how great this place is, it's such a beautiful country…"



TOO CLOSE FOR COMFORT

Never underestimate an Egyptian, and especially not playing on home soil. Today, Ahmed Hussein played an excellent squash, and waaaaaay above his ranking of 252! At 22, there is a lot of room for improvement, and he showed today he's got the talent to threaten the top guys.

He was facing Mohamed Ali (steve, please link to En brefs) now settled in Philadelphia, and just back in Egypt for the occasion. He had a lot of support, and I feel that made the difference tonight, he just wouldn't lose in front of his family.

First game, Ahmed was just too good, too fast, and wrong footed Mohamed on a regular basis, taking the opening game 11/6. And the match would have probably had a different outcome had he taken his game ball at 10/9 in the second. But a lovely winner from Takashi/Reda and a few wrong footing shots, and the Philly man took the second 12/10.

Third was all about Takashi being in control while Ahmed was catching his breath. Fourth, Ahmed refreshed and a close game, 3/3, 4/4, 5/5. Takashi finds his groove, 10/6 match ball. But a few nerves on one side, while the other side has got nothing to lose anymore, and it's only on his 4th match ball that Takashi takes the match, 11/9 in the 4th, to the "grand soulagement de son camp", breath of relief of his support camp…

It's a habit of mine I feel, my first match in a tournament is awful, it was the same last year, and it's been the same for a few months, I'm just too random in that first round. But he is very talented, he goes for a lot of great shots, and I was not reacting at the beginning, I was like a rock. After that, maybe I was a bit better physically, and my shots started to get in.

It's not a perfect match, but it's a good match to win at the beginning of the tournament…



JOE HAS IMPROVED SOOOO MUCH….

Strange match that one. Andrew - the worst taxi driver EVER, bless his lovely car but a heart of gold – was far far far too excited when he started the match. Having been injured over the past 3 months, he didn't feel that secured physically, and just asked too much from himself, commenting – in Arabic – every error, far too loudly, far too intensely, for his opponent's sake, but mostly for himself.

After taking the first game, he grew even more intense, especially as Joe was playing better and better, taking the ball away from him, increasing his frustration. Too much contact, not a pleasant match it was becoming.

At the start of the 3rd, as we were 1 game all, the Central Ref had a word with the Egyptian, explaining that the game had gone too physical, and too loud. He asked Andrew to calm down and "play the game in the spirit intended". He was right to do so.

From that moment on, the game became a much more pleasant one for us to watch, although it was hard for Andrew to accept what was told to him. He lost 10 points in a row, losing the game 11/3.

If Joe was now firmly in control, both mentally and squash wise, Andrew gave it a big push, refocused in the 4th, but was a bit short physically I felt – I guess the lack of preparation due to his injury was a lot to do with it. A very solid Joe takes the match 11/6 in the 4th, I personally was impressed by his maturity, and the improvement he's made on himself, his mental focus and strength, over the past 5 years.

LITTLE GREG TO FINISH

If Mazen Gamal, 29, is now very low in the rankings, 344, he was 97 a few years back, and you can never underestimate an Egyptian home…

That's what Little Greg had in mind when he played him today, and never gave his opponent a chance to settle into the match.



"I didn't know him, and you've got to be aware of a local here, as it's potentially trouble. You cannot take them for granted, and I made sure I took gave him all due respect.

I'm over the moon with the week I just spend in Cairo, Ali Farag invited me and treated me like a king really. I was a bit worried when I arrived, as I had a bit of a groin injury, and was out of squash for a few days.

But slowly slowly, I got back in the groove of things, I played relaxed, and what was great, I played a few matches in real tournament conditions, and it gave me a bit of work back in the legs. I found my confidence back, after a little bit of a scrappy start of the year really.

Shame we have to play each other in the qualification finals, we managed to avoid each other in the first game, but we had one out of 8 chances to play each other and of course… It's going to be hard to play him, especially now we are really good friends, but I've got to forget the week, and try and win…"

Greg Marche