Photo Galleries ... photos by Steve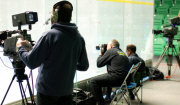 Short of Space
the TV cameras were back
for the semis, meaning all the photographers have to share two small, cramped viewing areas ...
hence photos not so good ...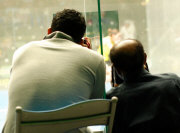 we'll just give
what you give, Dave ...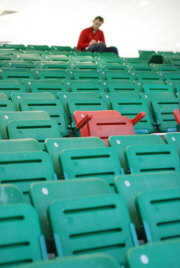 Quiet here, innit ...

I've got it, I've got it ....
oops !!!

How many pressups can
I do before I need to
go after that ball ...

Three referees - latest

Sticker Appeal - Kanzy wants more stickers to cover her laptop completely