#2: Balancing Act

There's always plenty going on at a Next Events Event, and this year is no exception.

After Wedneday's Kids Day, we had the Forexx Squash Trophy on Thursday, the Business Team Event on Friday, the Amateur & Masters events on Saturady, and in the evening sessions the crowd have been treated to on-court gymnastics and dancing displays in between matches.

What's next, Next Events - surely we can't be expected to wait until next September's Forexx Women's World Open ???

Exxtra Events Gallery and Slideshow
Help on Hand
... nice to see the ex and new South Africans supporting each other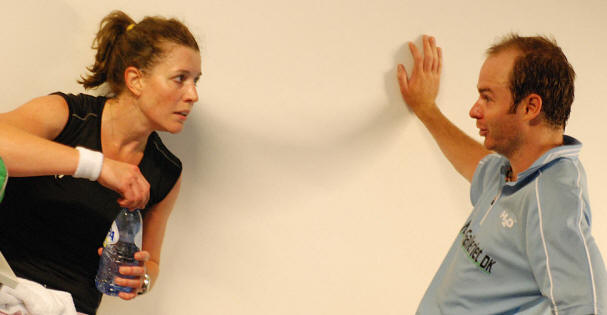 #1: A new role for Lucas



After last year's on court exploits here at Frans Otten Stadion where he played his final PSA event, Lucas Buit, the nine-time Dutch National Champion and reigning British Open O40 champion who retired from International squash after the European Team Championships here in May, has a new role at this year's Forexx.

"Player co-ordinator" it says in the handout, which, on the first day translated into printing out and cutting up the name strips for the men's qualifying draw and offering the bowl to the players to pick out the next name for the draw, and also sorting out the rackets needing stringing, and operating the web scoreboard.

We're sure there are many more exciting things in store for Lucas as the week goes on … stay tuned …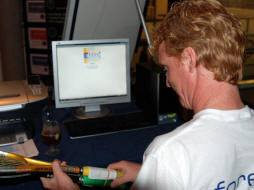 On the Radar ...


On day Two Lucas got to test out the Radar Speed Gun. He'd love to claim a new world record of 888 kph, but sadly the display was malfunctioning at the time - after a few more tries he recorded a genuine 217 kph, which isn't such a bad effort!