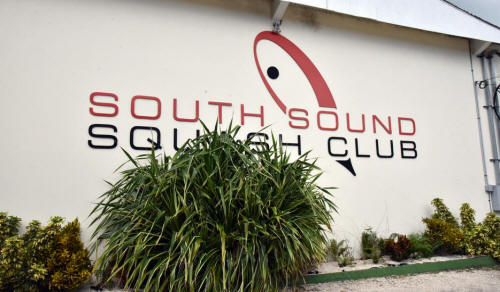 Sat 16th Jul, Day ONE

The 2016 edition of the CASA Caribbean Junior Champs kicked off with 40 matches at South Sound Squash in Grand Cayman .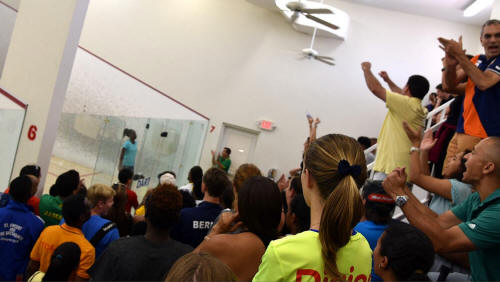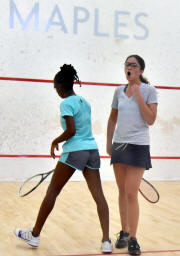 The day started with the first-ever Girls U11 matches in the only one of the ten events that is being played in round-robin format, followed by matches in the remaining categories that that saw the fields whittled down to the quarter-finalists.

Match of the day saw Jamaica's Mia Mahfood, 5/8 seed in the G15 event, squeeze out a 13-11 in the fifh win over Jada Smith-Padmore in front of a packed and noisy crowd on court 7, and there were a couple of seeding upsets as Bermuda's Anaya Smith and Jamaica's Rithew Saywack took out 5/8 seeds in the B15 and B17 categories.

Sunday will be the busiest day with two rounds and 100 matches to play as the finalists are decided.