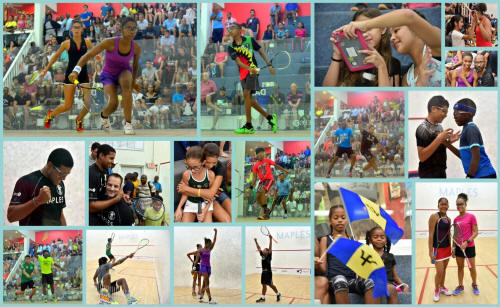 Mon 18th Jul, Day THREE
Individual Finals - Six for Barbados as
Julian delivers for Cayman
Third day of the MAPLES Caribbean Junior Champs at South Sound Squash Club saw the individual titles decided, and it was a great day for Barbados as they won six, and a good day for the seeding committee as all but one of the top seeds duly claimed the titles.


The day started with Guyana's Paige Fernandes becoming the first-ever Caribbean U11 champion, and she was joined by Alex Stewart, who won an entertaining five-game all-Barbados Boys' final.

Barbados took the Girls' U13, U15 and U17 titles as Sumairaa Suleman, Meagan Best and Amanda Heywood all retained the titles they won last year with three-nil victories. For Page it was a fourth CASA junior title in a row, a fourth for Haywood too, but not consecutive.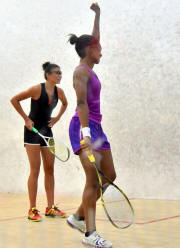 It was the defending champions who took the Boys' U13, U15 and U17 titles too as Shomari Wiltshire, Khamal Cumberbatch and Shermane Griffith all won in straight games. For Cumberbatch it was a fourth title in a row and a third for Griffith.

The Girls' U19 final was an all-Guyana affair between first-time finalist Taylor Fernandes and three-time runner-up Larissa Wiltshire.


Larissa recovered from losing the first to take a two-one lead, saw two match points slip away in the fourth before taking it 12-10 on a stroke to follow in the footsteps of her sister Akeila who won the title last year.

In the final match of the day the Cayman crowd got behind top seed Julian Jervis and he duly delivered, winning in three tough games to add a third title to his U15 and U17 triumphs.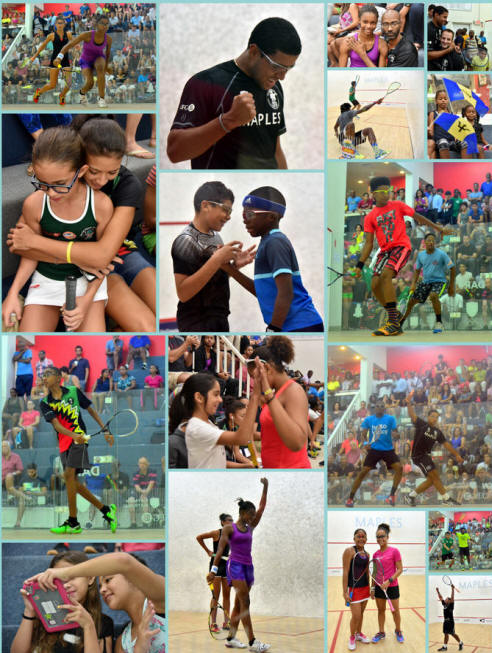 Lots more photos in the Gallery

Note: Individual presentations are made at the end of the team event