19-Nov, Day Eight, FINALS:
[1] Nour El Sherbini (Egy) 3-0 [2] Raneem El Welily (Egy)
11/5, 11/8, 11/5 (28m)

[3] Mohamed Elshorbagy (Egy) 3-2 [4] Ali Farag (Egy)
11/6, 5/11, 11/4, 7/11, 11/3 (65m)
Sherbini and Shorbagy claim Egyptian Double in Hong Kong

It was always going to be a second Egyptian Double after last year's victories by Nouran Gohar and Ramy Ashour, but today at Hong Kong Park Sports Centre we had the first ever all-Egyptian World Series Finals Day.
The women's final was a quick affair as Nour El Sherbini and Raneem El Welily met for the first time since their World Champs final in El Gouna earlier this year.

Sherbini win then, and she won today, quickly going ahead in all three games and holding off any attempt by Welily to respond.

It was all over in under half an hour, and Sherbini, in just her second appearance in HK, was the champion.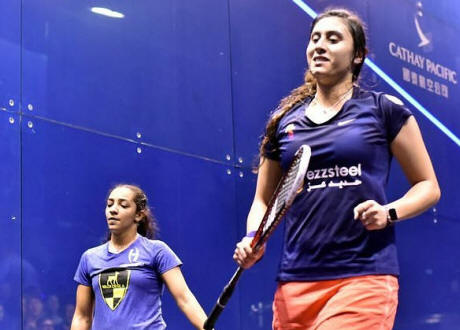 "It's my first World Series title in almost two years, so it's special," said El Sherbini. "I was more fresh than her, so I think that was the difference today." What they said in full
The men's final saw Mohamed Elshorbagy and Ali Farag do battle for the fourth time in as many weeks, and this one went the distance.

None of the first three games were particularly close, whoever started well finished it off. Shorbagy took the first, Farag levelled, Shorbagy forged ahead again.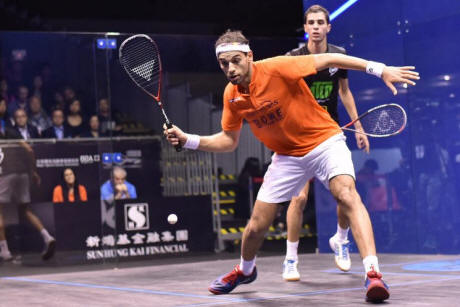 At 5-1 to Shorbagy in the fourth the end looked nigh, but Farag fought back well, taking it 11/7 to force a decider.
In the fifth it was Shorbagy who started well, opening up a 7-1 lead and this time there was no coming back for Farag as Shorbagy collected his third Hong Kong title.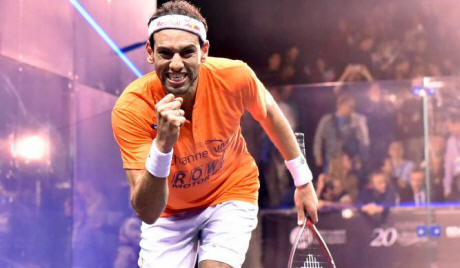 "We've played so many battles in the last few weeks and I want to congratulate him and all of his team," said ElShorbagy.

"I'm happy I'm playing well again this year, I've done a lot of work this summer and I'm really proud with the way I've started this season."