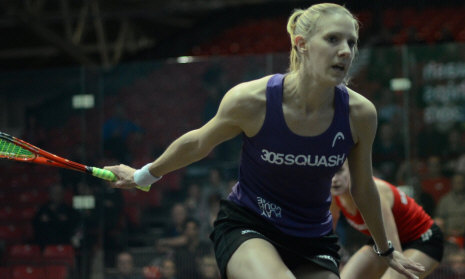 #6: Laura Massaro

NATIONALS HARDER EACH YEAR SAYS MASSARO


Laura Massaro, top seed for this week's National Women's Championship in Manchester, reckons winning British squash's main event is becoming more difficult each year.


"Every year the Nationals' draw is getting harder as the lower players improve," said the world number two.

"I'm due to play Welsh number one Tesni Evans in the first round, which is tougher than in the past, and then if I win, Sarah-Jane Perry, if she gets through her first round. It's going to take a good performance from me in every match to get through the rounds."

The British Open champion feels she has been playing well, although she did suffer a surprise 3/0 defeat to Hong Kong qualifier Annie Au in the quarter-finals of the recent Cleveland Classic in the USA.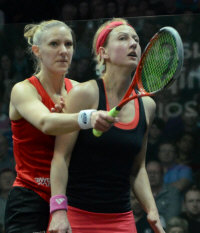 "On the whole I'm pleased with how I'm playing," said the Preston-based 30-year-old. "I had a great training period over Christmas and the Tournament of Champions went well [she was runner-up to Nicol David].

"Although I lost to Annie in Cleveland, I feel that was a little bit more of a game match-up rather than poor form on my part."

Massaro certainly believes she is fitter than she was this time last year, when she finished runner-up to Alison Waters after losing a magnificent five-game final lasting 78 minutes.

"Last year I came into the event off the back of a sickness bug and injury, so from that point of view I'm coming into the event better prepared," she said.

"The competition is strong and I'll need to play well, but I'm confident my form is good and that I can play well for the entire event."


The 2011 and 2012 champion would value a third National title "very highly".

"I want to be ranked as high in the world as I can and have just done a full year at number two," she said.

"However, with that achievement comes wanting to be the best in your country. I am number one on paper, but I want to win as many National titles as I can before I retire.

"I feel our National title is very prestigious, with all the fantastic squash players on the cup who have won it in the past, so being National Champion is a big deal for all British players."